NEWS and ANNOUNCEMENTS
28 May 2015 — That's it… for now.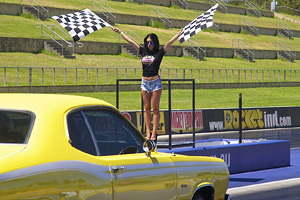 It is with deep regret that we are announcing the end of the Mopar Rumble car show for the foreseeable future. Apart from the regular rescheduling due to bad weather, we consider each year's event has been a great success. The Mopar Rumble was Sydney's first Mopar-only drag racing event, and during its five year history, very quickly became one of the biggest Mopar car shows in the country. We would like nothing more than to be able to continue delivering this fantastic Mopar event for years to come, but the ongoing pressures of organising an annual car show of this scale have taken their toll on the small band of volunteer organisers.
Since the first Mopar Rumble in 2010, the event has been plagued with bad weather, which has regularly resulted in rescheduling, placing even greater pressure on the organisers. Regular changes in Sydney Dragway management have also hindered the club's ability to establish long term working relationships. We also feel that the Mopar Rumble event has focused too much of our attention on a single day of the year, rather than an all-year-round investment in our car club.
Things may change, and the Mopar Rumble may return in years to come, but for the time being, the event will no longer be on the Mopar calendar. The Regals will be remaining very active in the Mopar community with a number of other, smaller events, so keep an eye out on the events page of our website.
We would like to thank the organisers, sponsors, volunteers, participants and spectators who have helped to make the Mopar Rumble the fantastic event it has been.
The Regals Mopar Car Club
5 March 2015 — Trophy Winners for Mopar Rumble 2014
We did things a little differently this year and omitted the trophy presentation to save time, PA hire and MC hire. We also didn't want our participants waiting around all day, however we did hand out all of the show 'n' shine trophies on the day.
It wasn't until later in the day that we were given the results of the "Sponsors choice" and "Racing" trophies. Those who won a sponsor's choice trophy, or a trophy in the racing categories will receive them in the mail shortly.
(We need the following "Sponsor's choice" trophy winners to contact us via email at info@regals.com.au so we can get your mailing address for sending the trophies. They are the White Plymouth Fury, number plate 64FURY and the Orange and White Plymouth Belvedere, number plate BESTFX).
Although no competitors entered the burnout comp on the rescheduled date, a couple of entrants did some skids at the November Rumble (rained out) and by default they will be judged the winners of the burnout trophies.
Congratulations to the trophy winners on the day! We hope you enjoyed the day and we appreciate your participation.
Regards,
The Rumble Team.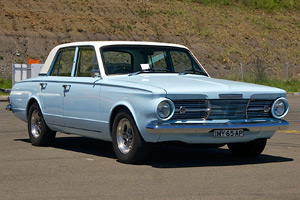 Best AP5/AP6/VC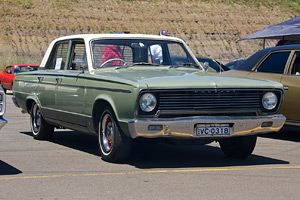 Runner up AP5/AP6/VC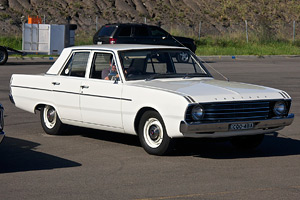 Best VE/VF/VG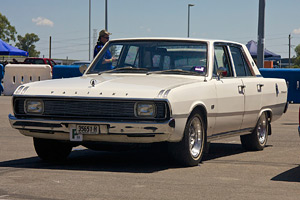 Runner up VE/VF/VG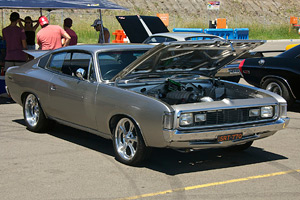 Best VH/VJ/JK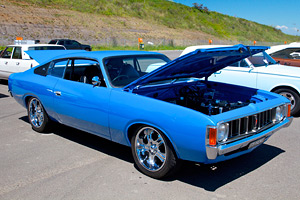 Runner up VH/VJ/JK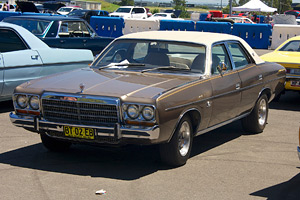 Best CM/CL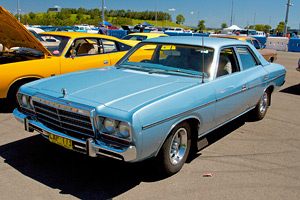 Runner up CM/CL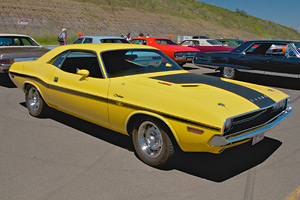 Best US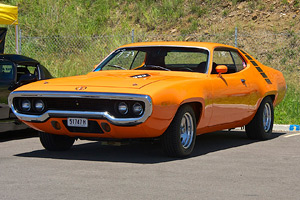 Runner up US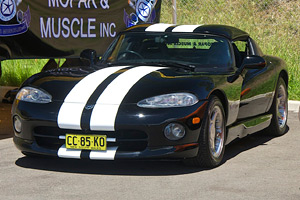 Best Modern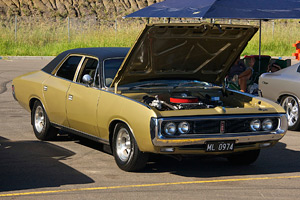 Best Sedan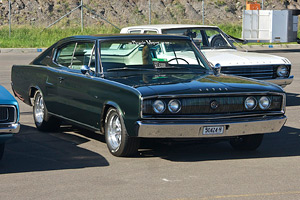 Best Hardtop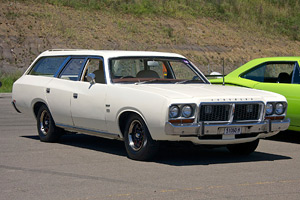 Best Wagon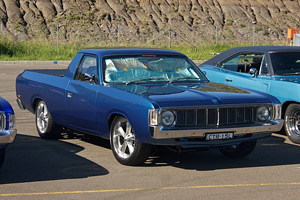 Best Ute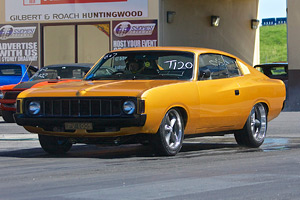 Sponsors Choice - Sydney Dragway's Choice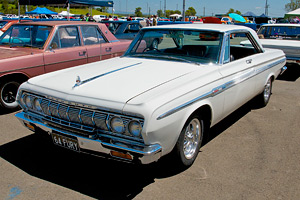 Sponsors Choice - Shannon's Choice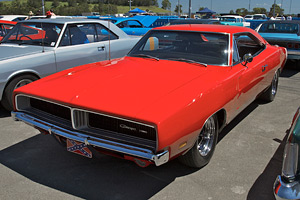 Sponsors Choice - Mopar Australia's choice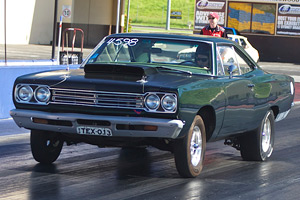 Sponsors Choice - Sutton's City Chrysler Jeep Dodge Choice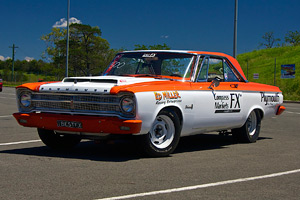 Sponsors Choice - Penrite's choice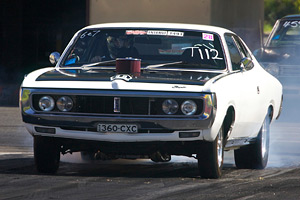 Racing/Burnouts - Best reaction time
0.00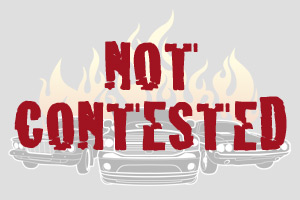 Racing/Burnouts - Quickest Slant
Racing/Burnouts - Quickest Hemi
12.9 @ 106 mph
Racing/Burnouts - Quickest Small Block
10.128 @ 132.97 mph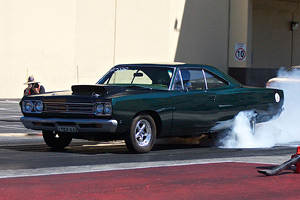 Racing/Burnouts - Quickest Big Block
11.300 @ 118.81 mph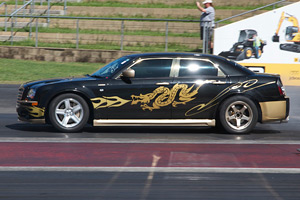 Racing/Burnouts - Quickest New Gen
14.345 @ 98.91 mph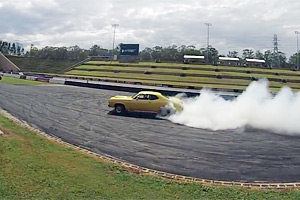 Racing/Burnouts - Burnout winner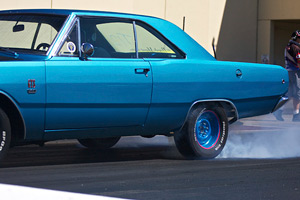 Racing/Burnouts - Burnout runner up
26 November 2014 — Mopar Rumble Rescheduled — 25 January 2015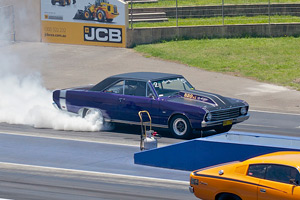 Our apologies go out to those who came from near and far to the Mopar Rumble on the 16th, only to be turned around by the staff at the gate. From our end, we truly believed the event would go ahead. The forecast was for clearing showers from 10.00 am and the bureau was spot on, as we ended up having perfect weather for racing.
However a lack of communication between the track and us (the organisers) meant that we were finding out second hand that the event had been cancelled, some 35-45 minutes before we were officially notified.
Again, our apologies to anyone who wasn't given the correct information in due time regarding the cancellation. The decision to cancel any event at the venue is made solely by the staff and management of Sydney Dragway and we rightfully accept any decision made by them.
After meeting with track management, we are confident we have worked through any future communication issues, and with that said we are announcing a rescheduled date for the Mopar Rumble.
The event will be held on the Sunday the 25th of January 2015. We hope to see everyone who supports the Mopar Rumble down at Sydney Dragway, and remember it's not just about racing. We have plenty of trophies on offer for the show n shine section of the Rumble. Please watch this page for further updates.
16 November 2014 — Rumble cancelled due to bad weather… again!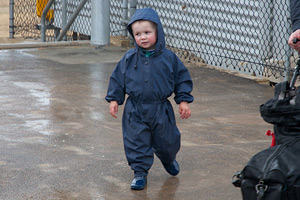 Once again, Sydney weather has dealt a savage blow, and the pouring rain has resulted in the track's decision to cancel this year's Rumble.
It's too soon to say whether it will be rescheduled, but keep an eye on this website for any further news.
13 November 2014 — Mopar Merchandise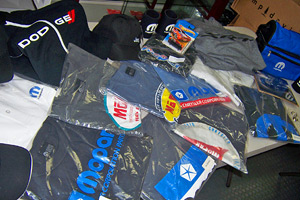 We have some exciting news for Mopar fans attending the Rumble this Sunday. Mopar and Suttons City Chrysler Jeep Dodge will be bringing a huge amount of Mopar merchandise with them, available at awesome prices. Here are some examples:
• T shirts and polos for $10
• Key rings for $5
• SRT and dodge hoodies for $20
So bring your wallets with you, you won't see pricing like this again!
24 October 2014 — Trophies
Judging will take place between 10.00am and 11.30 am on the day. Please park with the other Mopars so the judges can view your car. You are still encouraged to race during this period as the judges will look out for your car. There are 28 trophies on offer for Mopar Rumble 2014. They are as follows:
Show 'n' Shine
Top AP5/AP6/VC, Runner up AP5/AP6/VC, Top VE/VF/VG, Runner up VE/VF/VG, Top VH/VJ/VK, Runner up VH/VJ/VK, Top CM/CL, Runner up CM/CL, Best US, Runner up US, Best Modern, Best Sedan, Best Hardtop, Best Wagon, Best Ute
Sponsors
Sydney Dragways choice, Shannon's Choice, Mopar/Sutton's Choice, Penrite's Choice, Regals Choice
Racing/Burnouts
Best Reaction Time, Quickest Slant, Quickest Hemi, Quickest Small Block, Quickest Big Block, Quickest New Gen, Burnout Winner, Burnout Runner up
Trophy winners will be listed on the Mopar Rumble website in the days following the event, and will be identified by number plate or vehicle description or photo (or a combination of the aforementioned). Winners will be required to contact the organisers via email at info@moparrumble.com.au to give their details and the trophies will then be posted to them.
7 September 2014 — "Settle the Score" drag racing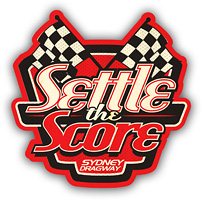 "Settle the Score" drag racing is an exciting new concept that will debut at the 2014 Mopar Rumble. Here's how it works:
• No burnouts,
• No staging,
• No lights and
• No times.
When the chequered flag drops, you hit the loud pedal and go for it. The first one to the end wins. If you've ever wanted to settle a bet with your mate as to who has the quickest ride, this is a great entry point into drag racing.
With Settle the Score drag racing you can line up your mate without the "formalities" of traditional racing. It's just like racing at the traffic lights only it's legal! Settle the Score racing will be held as a 30 minute session during the day at the Rumble. If you enjoy yourself, you are welcome to rejoin the queue when the lights and time board are turned back on for normal racing.
7 September 2014 — We're back!
Mopar Rumble is back at Sydney Dragway for 2014 on Sunday the 16th of November 2014.
We are proud to have event sponsors Shannon's and Sutton's City Mopar back on board. Along with them we welcome our third event sponsor, Penrite Oil. In addition to our usual schedule of events, we've added a lot more trophies to the show 'n' shine section and we'll be utilising the shaded area at the top of the grandstand for our merchandise, traders and sponsors. We are also debuting a brand new concept at this year's Rumble called "Settle the Score" racing which, will feature for a portion of the day.
9 December 2013 — Best Burnout and RT Trophy Winners for Mopar Rumble 2013
A big thank you to everyone who attended yesterday's rescheduled Mopar Rumble 2013. The weather was fantastic, and there was a great turnout of Mopars, contributing to an outstanding day's racing. We also send our apologies to those who made it to the rain-cancelled event on the 10th of November, but were unable to make it back for the rescheduled event.
The two trophies that couldn't be contested or awarded on the 10th of November were the Best Reaction time and Best Burnout. The winners from yesterday are as follows: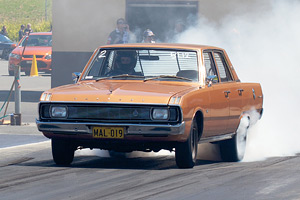 Best Reaction Time – Mopar
James Anthony – VG Regals Sedan 543ci
.004 reaction time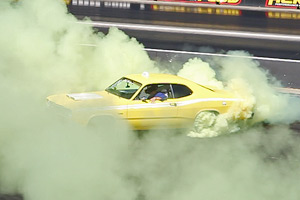 Best Burnout – Mopar
James Anthony – Piloting Andrew Pana's 383ci Plymouth Duster
19 November 2013 — Trophy Winners for Mopar Rumble 2013
Could all of the following vehicle owners please contact Chris at info@moparrumble.com.au and supply contact details so your trophy can be posted to out you via Australia Post (or arrangements can be made for collection).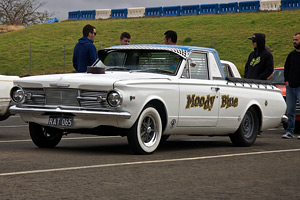 Regals Choice
Kyle Smith – 1965 AP6 Ute
(Number Plate RAT065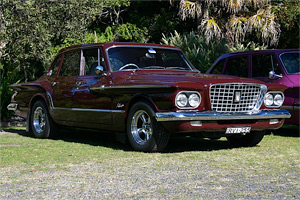 Best Aussie Mopar
Col Money – 1962 S Series
(Number Plate RV1255)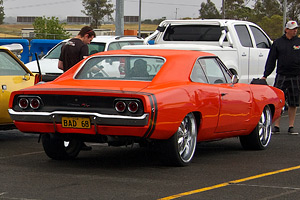 Best US Mopar
Glenn Sheddon – 1968 Charger
(Number Plate BAD 68)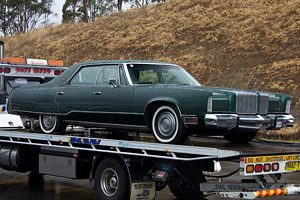 Sponsors Choice - Shannon's
Robert Thompson – 1978 Chrysler New Yorker Brougham
(Number Plate 46671H)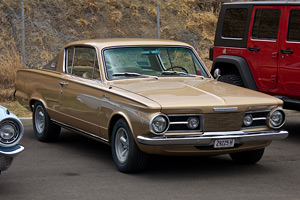 Sponsors Choice - Hemi6Pack
Graham and Lynda Woodford – 1965 Plymouth Barracuda
(Number Plate 29225H)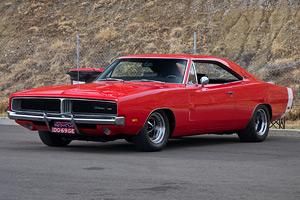 Sponsors Choice - Mopar Australia & Suttons City Chrysler Jeep Dodge
& Sydney Dragways Choice
Gary Donaldson - 1969 R/T Charger
(Number Plate RT1969)
Best Reaction Time – Mopar
Will be contested on the 8th of December 2013

Best Burnout – Mopar
Will be contested on the 8th of December 2013